The Pico ultrasonic cutting machine cutter is a table top solution to cut perfectly round and rectangular products.
The BAKON Pico ultrasonic cutting machine is the latest addition to the BAKON ultrasonic cutting machines range. In addition to tailor-made high capacity inline cutting machines and the stand-alone BAKON Nano for medium capacity production, the new Pico is specifically designed for those customers with a smaller production who want to add value to their products, while saving valuable labour.
The Pico can cut up to 18" x 26" slabs as well as round cakes. The machine can cut products with a max. height of 4".
Each cut takes about 2 seconds. The machine is equipped of a 7" wide titanium blade and a cleaning station.
• 1x Full wave blade 7" (max cutting height 4")
• Safety beam light curtain
• Cutting table for cutting full sheet trays
• Cleaning device
• Undercarriage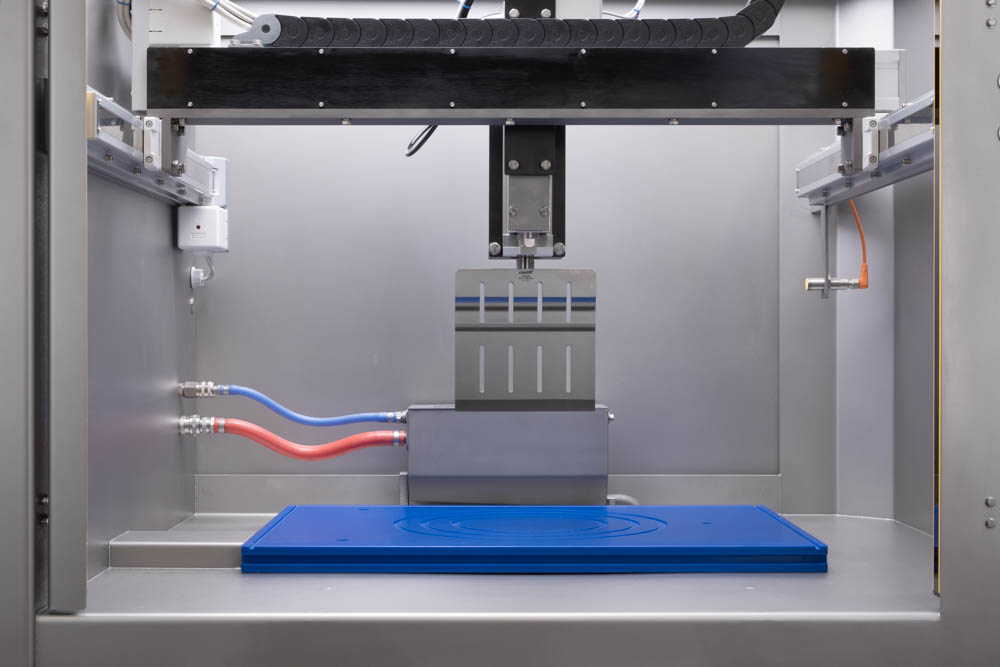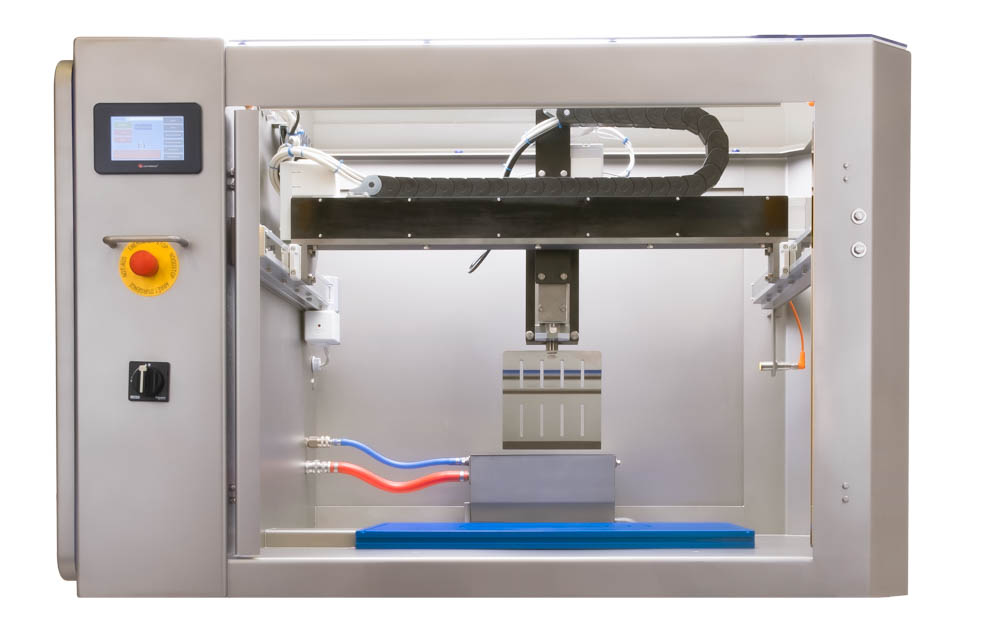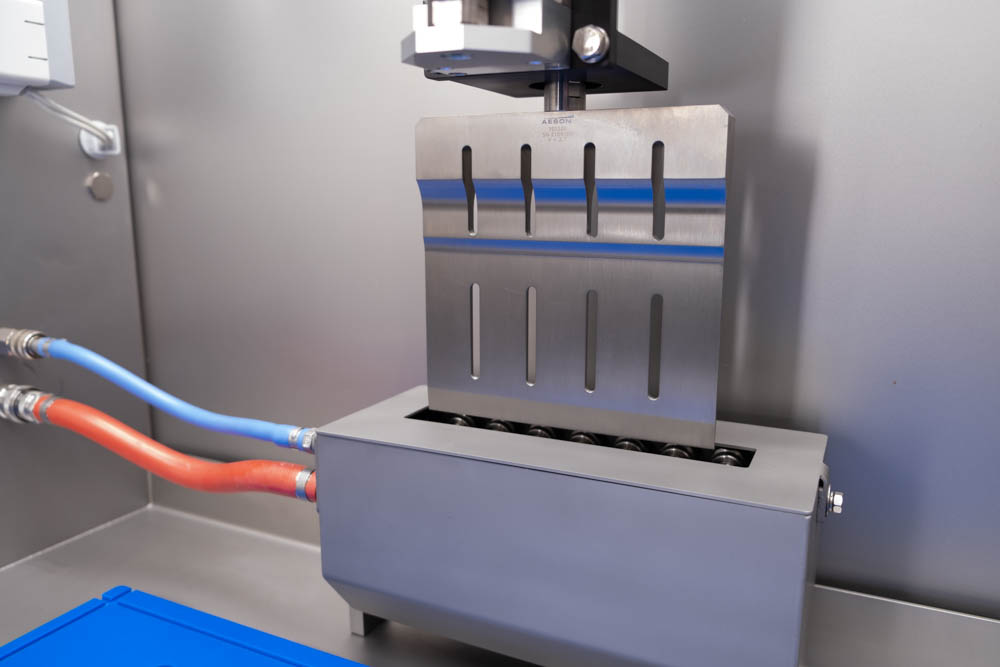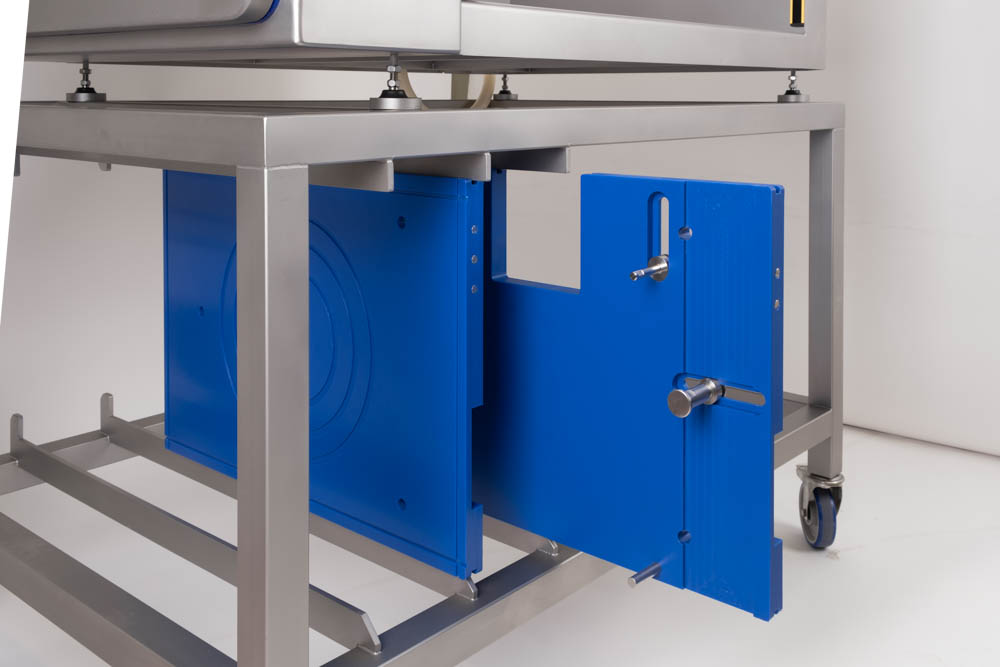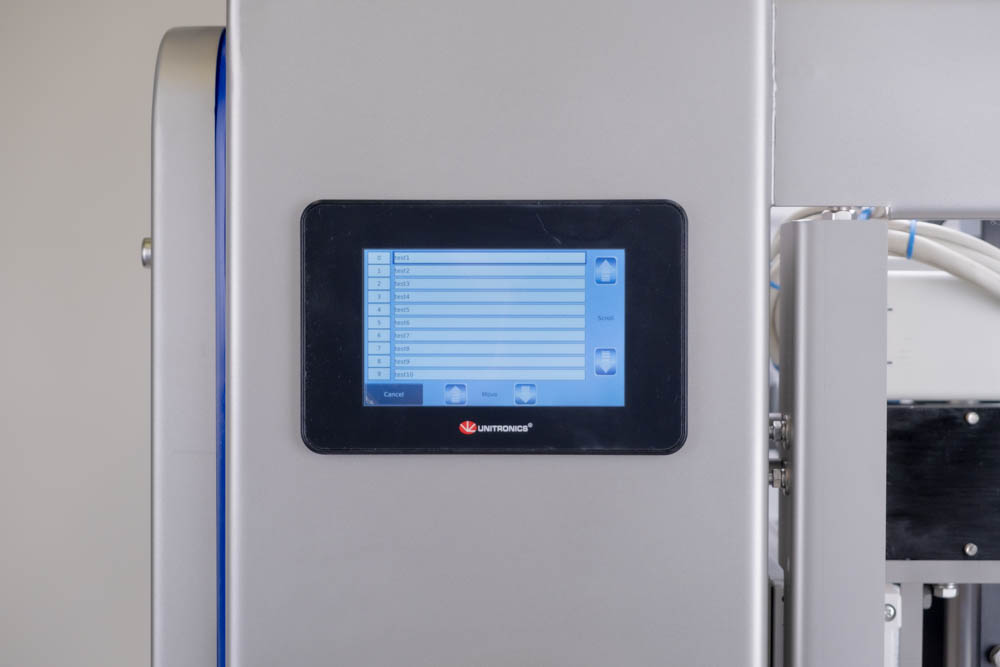 <! -- _productSlider -->