Slice up to 240 cakes per hour with the Ultrasonic Round Cake Slicer!
The Bakon ultrasonic round cake slicer is a machine designed for the accurate cutting of round cakes. It can slice a large variety of products in size, number of portions and temperature range.
This machine is equipped with 2 cutting tables for a high production output.
The cake slicer incorporates an automatic and highly accurate product positioning system driven by a motor.
The adjustment of the number of portions is on the operating panel.
Moveable stainless steel cabinet
Programmable cutting table
Pneumatic cutting movement
Safety control by a two-hand operation
Easy-to-clean
Easy-to-change diameters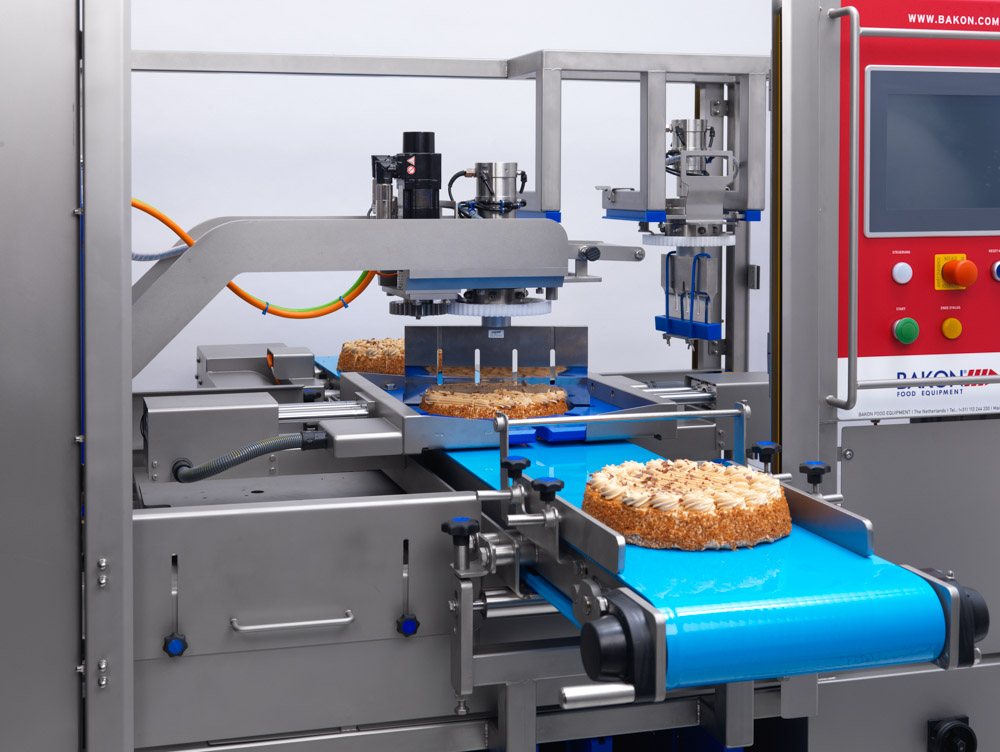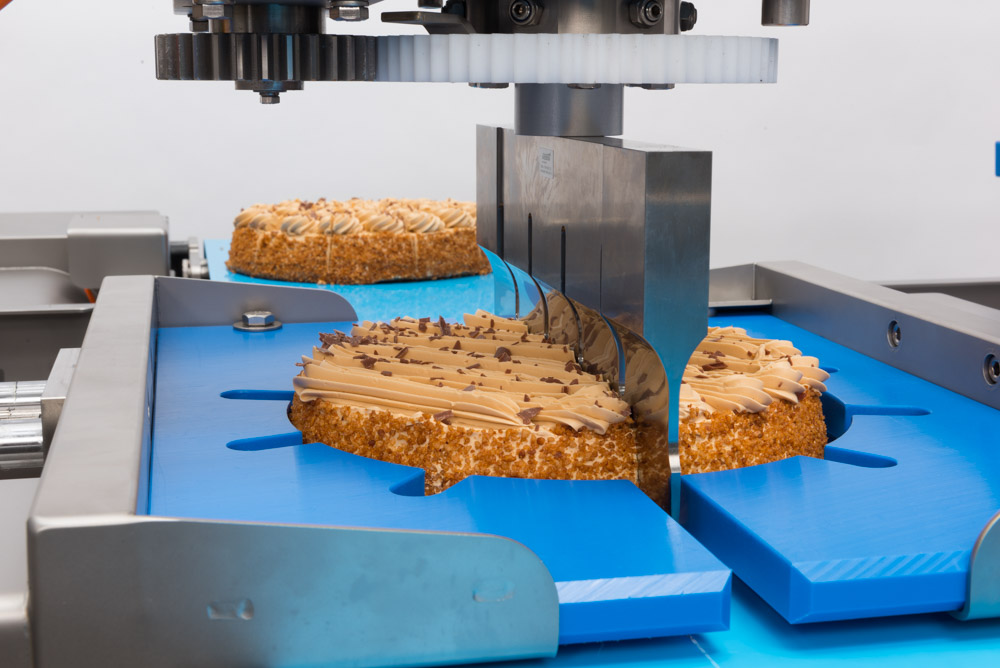 <! -- _productSlider -->